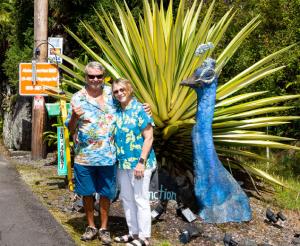 Robert and Susan have lived on the Big Island for over 40 years ~ and LOVE this place! It's a cool, quiet village that attracts scientists, park rangers, and artists in a safe zone. Together the couple started Aloha Junction Bed and Breakfast in 2000 and have enjoyed it ever since.
Aloha Junction is proud to belong to Hawaii Island Bed and Breakfast Association since 2000. aka HIBBA, it requires each member establishment to abide by strict bylaws and standards in order to pass yearly inspections to ensure that you get the most comfort and safety for your travel dollar.
Robert loves to satisfy our guests by serving up a hearty fresh breakfast every day. He gets fresh tropical fruits at the Farmer's Market and orders meats and other products from Suisan to prepare the finest fixings for a very lovely breakfast.
After taking a year's sabbatical from teaching, Susan started the Journey Junction, aka the Aloha Junction Bed and Breakfast in 2000. So after 25 years of working with the Dept. of Education (teaching at the elementary grade level) she retired and now attends to her garden with tons of fresh strawberries and vegetables ~ staying more or less active in the background and running the business.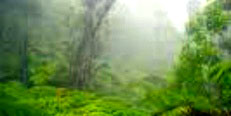 The Aloha Junction B&B is located just a few minutes from the entrance to Hawaii Volcano National Park. If you are looking for accommodations near Hawaii's number #1 attraction ~ Please consider staying with us at the Aloha Junction Bed and Breakfast on the Big Island, Volcano Village, Hawaii.

We pride ourselves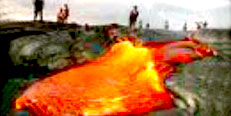 by offering you good value, reasonable rates, and satisfying breakfasts at the Aloha Junction Bed and Breakfast Inn. Staying at the Aloha Junction will help you're your mind to relax and enjoy the spirit Madame Pele without worrying about your wallet.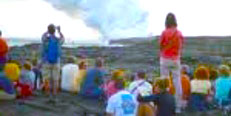 Everyone is welcome, from hikers, bikers, motorcycles to bird watchers, volcanologists, marathoners or residents from all over Hawaii. We welcome families, one night stays or longer and are pet-friendly. Here you can stay up late viewing recent lava flows and come back to comfort is a much shorter time than it would take if going back to Hilo or Kona.
Minutes from Kilauea Volcano & Hawaii Volcanoes National Park
Changes to the house with our guests in mind!
Our a newly renovated 1925 plantation-style, house has been lovingly transformed into 4 spacious suites each with its own private bathrooms, private entrances, shared lanai, and spacious living and dining rooms.
You will be pleased to discover that Robert, your friendly and knowledgeable innkeeper, is available day and night to greet you, show you around, cook, and answer questions. ~ He'll even come over when the power goes out or when you blow a fuse when too many appliances are on at the same time ~" Yes, it could happen!"
Robert's breakfast is now world-famous ~ and we get many repeat visitors because of it. Imagine fresh lemon juice squeezed on half a Papaya Boat filled with bananas....or Macadamia-nut pancakes topped with blueberries or strawberries and whipped cream....not to mention sausage patties if you want them. It is worth taking a chance on staying at the Aloha Junction Bed and Breakfast Inn just to get the free breakfast ~ it's such a good deal.
Staying at the Aloha Bed and Breakfast Inn will provide you with that unique and personalized travel experience you've been seeking ~ all with attention to care, quality and a local touch. Imagine eating and sleeping on one of the world's most active (and safest) drive-in volcanoes on toop Kilausea volcano, just outside the Hawaii Volcanoes National Park. There's no better way to find out than by making your reservations right now!