A Perfect Volcano Adventure Stay
A Note from the Innkeepers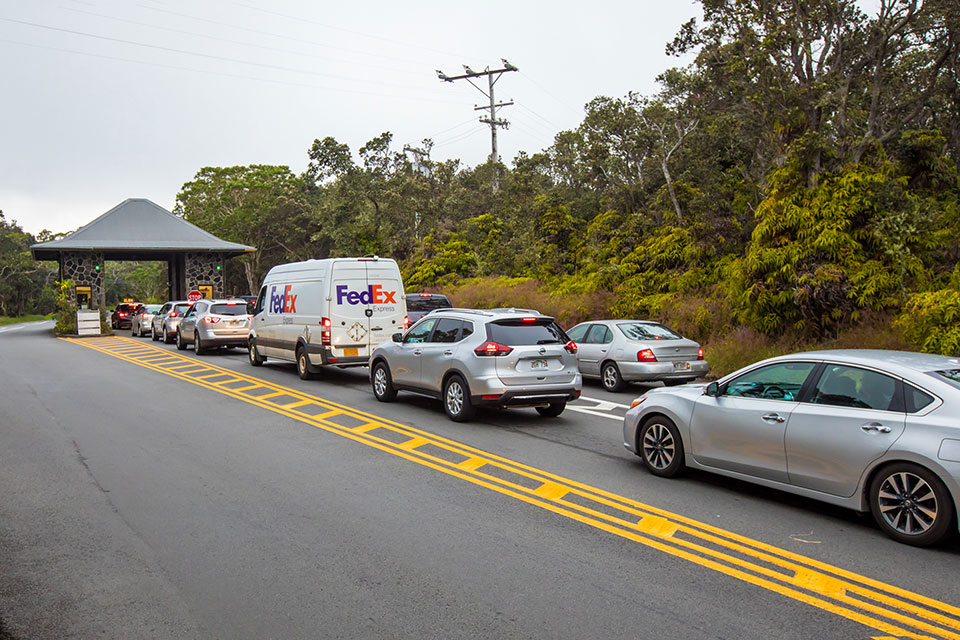 Hawaii National Park, HI – Hawai'i Volcanoes National Park is pleased to announce reopening on Saturday, Sept. 22 at 10 a.m., National Public Lands Day. Park visitors should anticipate heavy traffic, long lines and delays, and one third fewer parking spaces when visiting the park.
Most of the park has been closed to visitors since Friday, May 11th, due to hazardous volcanic and seismic activity at the summit of Kīlauea. September 22 is National Public Lands Day, a fee-free day, so entrance fees will not be charged on Sept. 22. Entrance fees will go into effect on Sun., Sept. 23.
"We are thrilled to welcome our public back and share the incredible changes that have taken place," said Superintendent Cindy Orlando. "We ask that you stay alert to these profound changes while enjoying your park and its resources."
Before the closure, the park averaged 5,500 visitors per day and many parking lots were often full by 10 am. Now, the available parking around the summit is reduced by one third. If a parking lot is full, visitors should seek parking at a different destination such as Mauna Ulu or at the coast. Vehicles parked outside of designated stalls are subject to citation and may be towed. There will be limited services and no potable water as the park returns to normal operations. Visitors should bring snacks, plenty of drinking water, and a full tank of gas is also recommended. Please use caution and drive with aloha.
Minutes from Volcanoes National Park
ALOHA! and welcome to the Aloha Junction Bed and Breakfast located minutes from the Volcanoes National Park headquarters and Visitor Center...golfers like to say we just a 6-iron shot from the Park. We are located in Volcano Village, behind the Post Office on a private road in an upgraded 1930's type plantation home. Please come and Relax in our comfortable spacious rooms after a day or two traveling and adventures.
BEFORE the May 4th eruption at night. It is no longer active or glowing at night.
Upon arrival, guests might feel they made the right decision. Our B&B draws in feelings reminiscent of historic old Hawaiian Heritage.
Our "primo" location offers the ability to take in many tourist attractions inside the Volcanoes National Park as well as take advantage of restaurants and stores within the walking distance from our B&B.
Our property is situated on 1 - 1/3 acres of it all Tsugi cedars, native trees, plants and Giant Hapu'us (or ferns). Our premise is also conveniently located on a private road behind the Post Office, giving a bit of privacy and security. Aloha Junction offers peace of mind ~ and relaxation you crave ~ please "Come and enjoy!" a bit of Paradise with us!!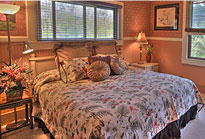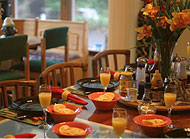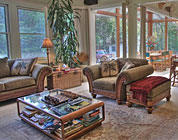 Each of our rooms offers a coffee maker, mini fridge, and microwave. GUests look forward to Robert's delicious Papaya-boats (made with fresh papayas, bananas & lemon juice) with sausage and macadamia-nut breakfasts.
During your stay at Aloha Junction, we recommend you include some time to take in a sunset view over Haleamaumau Crater. The setting provides a breathtaking view of the unbelievable "Drive-in" volcano that leaves vivid memories that last for years.
Good links:
PARK ENTRANCE FEE
ENTRANCE FEES – Effective June 1, 2017
$25.00 per private non-commercial vehicle (capacity 15 or less) – 7 days
$12.00 per pedestrian or bicycle – 7 days
$20.00 per motorcycle – 7 days
$30.00 Hawai'i Tri-park Annual Pass
Vehicle
$25.00 – 7 days
Admits one single, private, non-commercial vehicle and all of its passengers.
Individual
$12.00 – 7 days
Admits one individual when entering by foot or bicycle. Individuals 15 years old and younger are admitted free of charge.
Motorcycle
$20.00 – 7 days
Hawai'I Volcanoes National Park

Recent blog posts