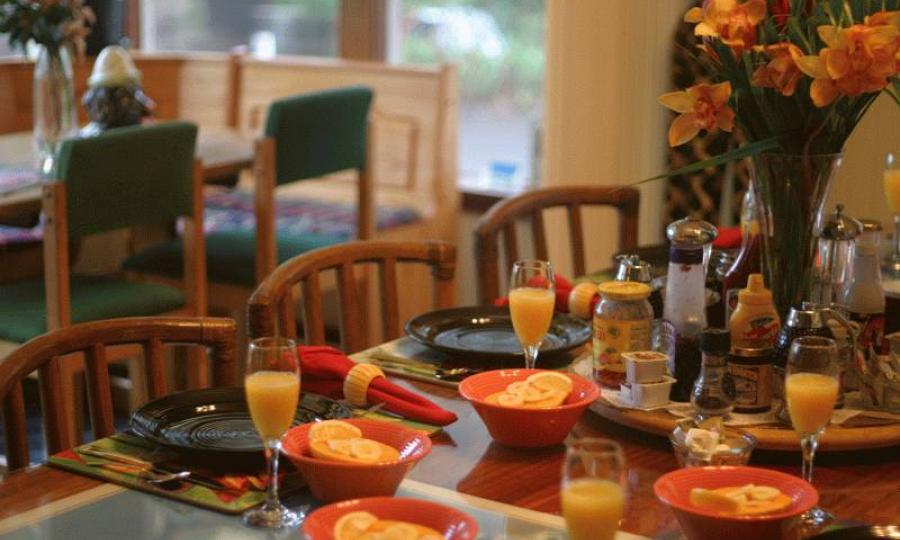 Aloha Junction offers a sit-down Contnental-style breakfast every morning from 7:30-9:00AM.
THis includes fresh, strong, hot coffee, or tea, link sausage, boiled egg or cold cereal, toast, juice. Join travelers from sitting around the hand-make 10' koa table ....at the "junction"!.
We also encourage our guests to utilize the refrigerator and stove in the kitchen. Most rooms also have mini refrigerators in their rooms with coffee and other amenities.
....Oh, and did we mention ~ we also provide FREE Netflix in each room. Please remember to bring your own login information.