Activities in the Volcanoes National Park
After Dark in the Park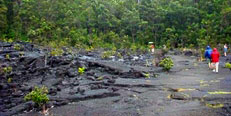 Special Speaker Presentations
Tuesdays at 7:00 p.m.
Kilauea Visitor Center Auditorium
Park entrance fees apply
Must See!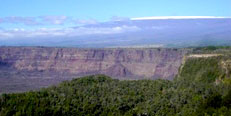 If you have only one to three hours, explore the summit of Kilauea volcano known as Halema'uma'u crater via Crater Rim Drive. Here you will find actively gushing molten lava inside the caldera. Beyond the Volcano Observatory / Jaggar Museum the road is closed due to volcanic activity in Halema'uma'u crater.
More time to site see?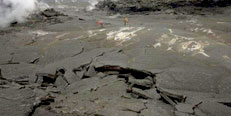 If you have four to five hours, you may also explore the East Rift and coastal area of the Park via Chain of Craters Road. This road descends 3,700 feet in 20 miles and ends where a 2003 lava flow crossed the road. Lava flow activity is always changing. Check at the Kilauea Visitor Center for the most current information. No food, water, or fuel is available along the Chain of Craters Road.
Explore the Park by Foot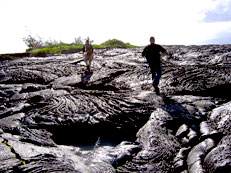 Hikers will find an abundance of trails to satisfy their curiosity. Day hikes offer great adventures for visitors who wish to explore beyond the roadways.
Kilauea Summit Trails
Crater Rim
Waldron Ledge
Iliahi (Sandalwood)
Kilauea Iki
Devastation Trail
Kipukapuaulu